History and objectives
We are a company founded in 2002 under the name of Carpintería de Aluminios Briñas.
Manager: José Antonio Briñas Galvañ, the company was founded with several objectives :
Offer any type of aluminum enclosure, we manufacture and make all types of terrace enclosures, winter gardens with double glazing, curved aluminum enclosures, mobile and fixed ceilings, etc.
We carry out the entire process of window construction, measurement, design, cutting, assembly, packaging, transport and placement until the final finish of the work, for construction companies and individuals.
We have been growing over time providing global and unique solutions in the sector, always maintaining the same work capacity, humility and confidence as the first day. We are a benchmark in this highly competitive sector in our province, Alicante, and particularly in San Fulgencio, but our scope of action is developed throughout the Valencian Community and Murcia, in the same way we attend any request or large-scale project at the national level .
Aluminios Briñas has a group of qualified professionals.
---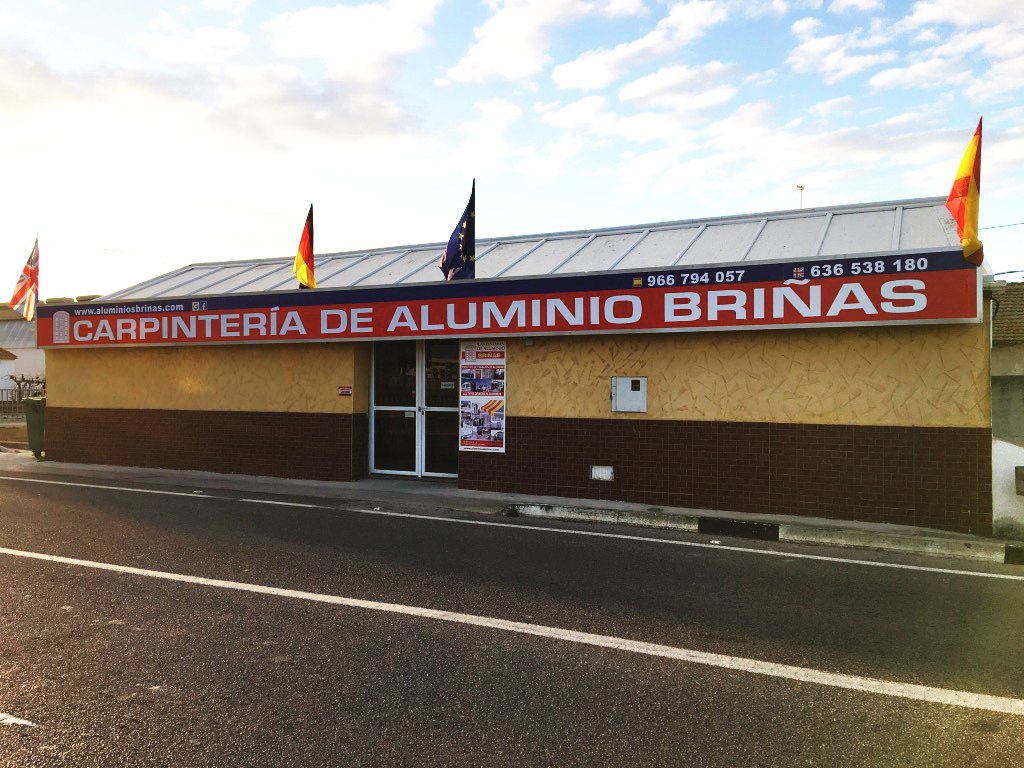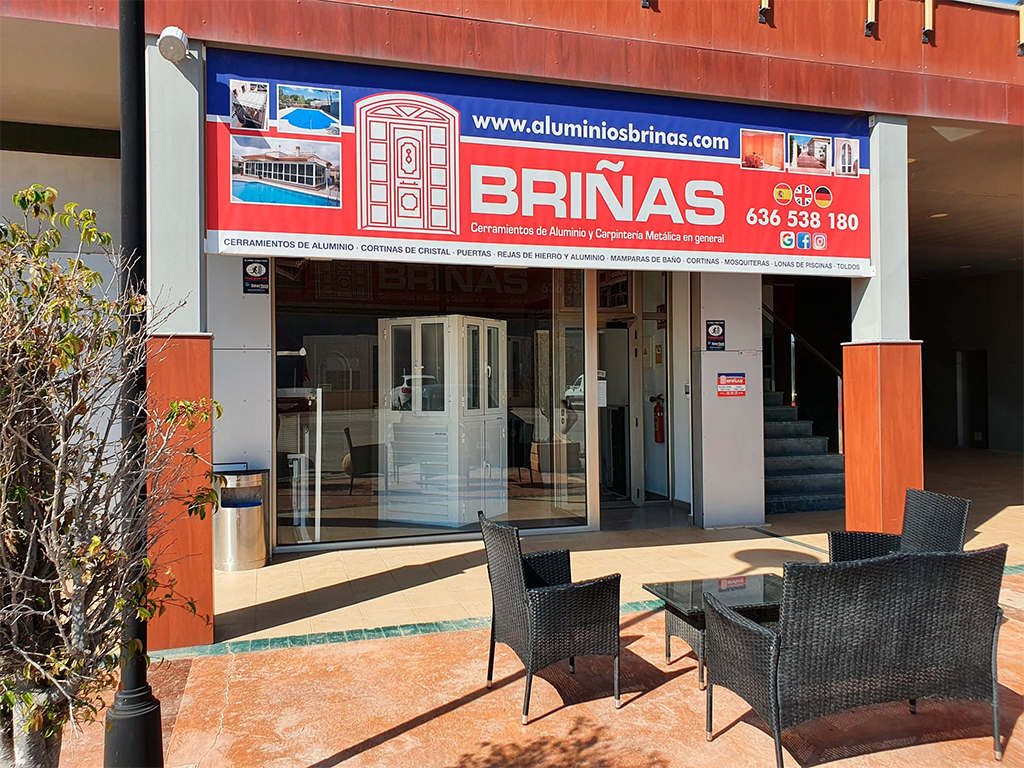 Latest work done
We show you our gallery so you can see the quality of our finished works.